MILWAUKEE — Harley-Davidson unveiled 13 new models Tuesday, its largest product development project in the company's 115-year history.
The new line features five new Touring bikes and eight all new Softail cruisers.The new models feature a stiffer but light frame and duel-counterbalanced Milwaukee-Eight engines.
According to Harley-Davidson's manager of product profile Paul James "The Softail models are the result of the most extensive research and development program in the company's history."  
The rollout is the result of thousands of hours of research and testing. "We are focused on taking the total rider experience to a new level" according to Paul.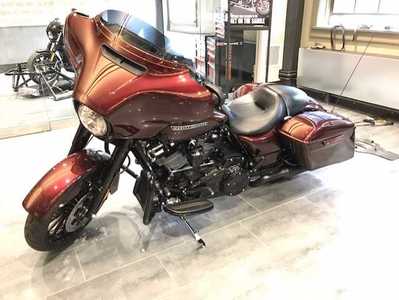 The Touring models included redesigns of the top three selling Street Glide Special and the Road Glide Special and three new top of the line custom vehicles.
New technology on the all bikes include a new LED headlamps, a USB charging port, improved electrical system charging, new instrumentation and fuel tanks.
The revamped 2018 lineup comes after the Harley-Davidson announced last month sales fell short of expectations and 180 employees would be laid off.
According to the company, the lineup of new 2018 Harley-Davidson motorcycles will be available in dealerships immediately.