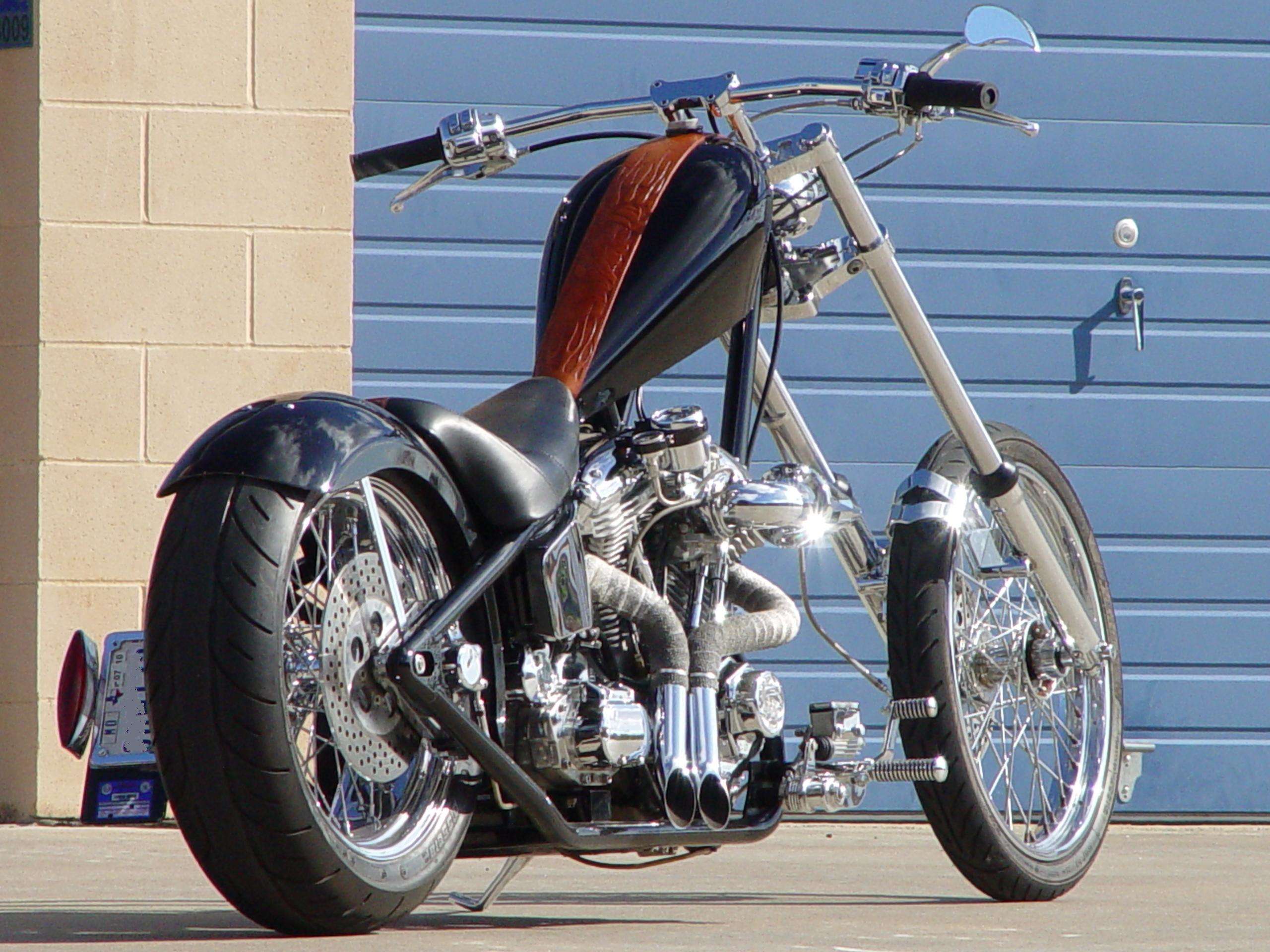 Mumbai: The chopper, or the modified bike, started as a trend in California in the 1950s. In India, while small bike garages have started modifying motorcycles to meet the demand for fancy machines, it is for the first time that an Indian company has decided to launch bespoke choppers.
Avantura Choppers, co-founded by bike enthusiasts Gaurav A Aggarwal and Vijay Singh, has signed deals with global original equipment manufacturers (OEMs) S&S, Mustang & Kellermann, to import components for the models it intends to launch next month.
With 2,000-CC engines, these bikes will come at a price point of above `20 lakh each. At present, only Indian, Harley-Davidson and Triumphs have costlier options.
Also Read: 2018 Honda Gold Wing arrives at Tokyo Motor Show
While the market in India is still in its nascent stage, various researches suggest that sale of bikes with more than 1600-CC engines is going up by 60% year-on-year. By 2022, about 20,000 high power bikes are expected to be on Indian roads, of which Avantura is eying a 5-8% market share.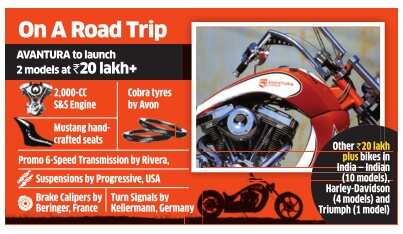 "I am a chopper lover, and I have been researching about these bikes since the last seven years. Two years ago, I decided to launch Avantura to make these bikes in India, which are made for Indian roads," said Aggarwal, who heads the venture as its chief executive. He claimed that his company would be the first organised player, with relevant certifications.
"There are 29 tests to clear before we can launch. This included 16 component tests and 13 motorcycle tests. We have carried noise and emission tests and other important tests and await certifications," said Vijay Singh, chief revenue officer, Avantura.
The concept of chopper is very popular among serious bikers in the West. The bikers upgrade their vehicles with new and more powerful engines and modified steering angles and lengthened forks for a stretched-out appearance. Harley-Davidson and Triumphs are most popular motorcycles used for modification.
In India, choppers generally use Royal Enfield for modifications.